Atelier 7hz – Acoustic and vibrations engineering
A high-level expertise at the cutting edge of the latest technologies
Recognized experts by the scientific community
Multidisciplinary expertise in acoustic and vibration
Interest and openness to related fields
Creative, innovative and open-minded team
Acoustic, a vocation or a passion
Experts considerate of other specialties
Constant research of innovation
Modern and calibrated instrumentation
The use of a suitable measuring instrumentation
Innovation regarding new measuring methods
Efficient work method
Ergonomic and clear reports
Integrated design or on-demand intervention
Customer satisfaction survey
Useful and optimized recommendations
Solutions tailored to the needs of the customer
A constant consideration of costs
Effective calculation and simulation codes
Development of our own calculation tools
Proficiency with the latest software
Raphaël Duée
Ing. - President/Manager - Acoustic and Vibrations
Over the past years, Mr. Raphaël Duée has acquired a multidisciplinary experience in the architectural, environmental, transportation and industrial acoustic and vibration fields. After being team leader for the engineering firm WSP (Décibel Consultants) and deputy manager of the engineering team of RATP, Mr. Duée now leads his own company Atelier 7hz. He has worked on a large set of projects such as acoustic optimization of residential and commercial projects, acoustic and vibration impact studies of railway lines, as well as the optimization of room acoustics, P.A. systems, interior insulation, HVAC systems, monitoring stations, etc. Mr. Duée took part in several research projects in the environmental acoustic and room acoustic domains.
Maxime Léger
Eng. - Acoustic and Vibrations Engineer
Mr. Maxime Léger has acquired, over the past five years, very good experience in the engineering profession and in project management. After being a mechanical engineer and project manager at GCM Consultants and Via Rail Canada, he now works at Atelier 7hz as a project manager in acoustics and vibrations. His technical and organizational skills are major assets for the company.
Mathieu Wahiche
Acoustic and Vibrations Professionnal
Passionate about the fields of acoustics and audio for several years, Mr. Mathieu Wahiche is a technician and equipment manager at Atelier 7hz. His rigor at work ensures the realization of precise characterization measures. In parallel, Mr. Wahiche undergoes continuous training to become an engineer.
Djesone Gomis
Acoustic and Vibrations professionnal
M. Djesone Gomis is now part of the team. His knowledge in acoustic and vibrations and his education abroad are very useful for the team.
Frédéric Gauthier
Accounting Technician
Frédéric Gauthier studied accounting at ESG-UQAM. He joined the team because of his interest in the field of acoustics. Simultaneously, he is studying informatics and software development.
Rémi Llinares
Eng. Acoustic and Vibrations professionnal
After specialized studies in acoustic engineering, and with an international experience as an acoustic engineer in Europe and Asia, Mr. Rémi Llinares joined the Atelier 7Hz team as a project and business development manager in the Maritime provinces. When he takes off his acoustician cap, he devotes his time to his passions of chocolate and music!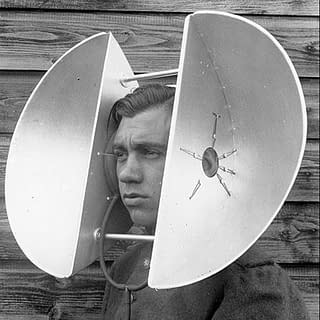 Jan Pienkowski
Acoustic and Vibrations Professionnal
Trained in physics and electroacoustic music at Concordia University in Montreal, Jan Pienkowski's work experience spans over 20 years as a physicist, programmer, music composer, stage artist, sound engineer and teacher. His physics and programming projects led him to work for the ETS acoustic and vibration research laboratories (CRITIAS and ICAR), IREQ research laboratories at Hydro-Québec, Averna technologies and physics laboratories. McGill University, while his musical projects include works for the COP21 Summit of the United Nations in Paris, the British Council, the Society for Arts and Technology, the Montreal Opera and Place des arts. Jan brings his passion for everything related to audio, acoustics and technology to Atelier 7hz to continue developing projects in these areas.
Denis Bissengué
Eng. Acoustic and Vibrations Engineer
Mr. Denis Bissengué has an engineering background in mechanical engineering, specializing in numerical analysis and simulation of vibratory phenomena and modeling of mechanical waves by the finite element method. He joined the Atelier 7hz team as an acoustics and vibration researcher, he is also the manager of our vibration stations.
His various experiences in the field of mechanical engineering and his rigor are major assets for the company.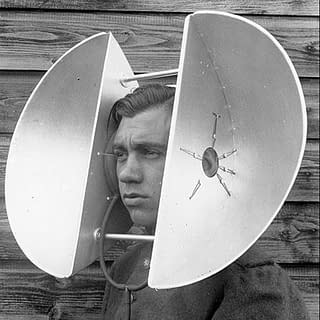 Arthur Lapadouze
Acoustic and Vibrations Professionnal
Mr. Arthur Lapadouze is a graduate from France and Canada. He studied in France where he obtained a university diploma and came to Canada to study mechanical engineering at ETS. After an internship at the canadian space agency where he worked on a vibration research project, he decided to work in the acoustics and vibration field. He can now combine his passion of music and his studies. 
Jean-Frédéric Desjardins
Eng. Acoustic and Vibrations Engineer
Mr. Jean-Frédéric Desjardins, a building mechanics engineer acquired, at the start of his career, a very good experience in building mechanics. By, he completed a training in noise and vibration control at master's level in 2017 in order to perfect his already acquired knowledge. He then very quickly specialized in acoustics and soundproofing, which also allowed him to acquire good experience in this field. It is therefore able to assist all professionals both at the architectural and mechanical level. He is already working on several large-scale residential tower-to-condo projects in the Montreal region, commercial projects (office towers), institutional projects (school, seniors' center, hospitals, courthouses, etc.)
He therefore offers clients expertise and added value to the projects assigned to him since he is able to quickly understand all the issues of the various disciplines involved in a project.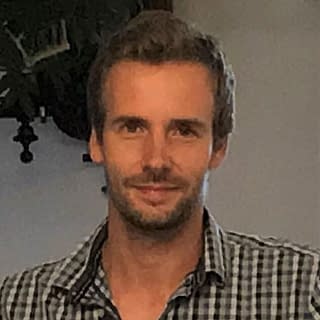 Jacques Zdun
CPI. Acoustic and Vibrations Engineer Candidate
M. Jacques Zdun is a graduate from ÉTS in mechanical engineering with a focus in aerospace engineering. After an internship in the mining industry in Abitibi, he developed an interest for acoustics and vibrations measuring equipment.
Jacques then joined our team as an acoustics and vibrations engineer.